The following article is a fan review of Eddie Vedder's first and so far only show in the Nordic coutries, played at Heartland Festival in the small town of Kværndrup in Denmark two years ago today, on June 3rd, 2017. The fan review was written the day after the show and published on the Pearl Jam Nordic Facebook page.
Today, as we anticipate Eddie Vedder's European tour which starts this Sunday in Amsterdam, we bring this article in remembrance of an amazing experience in Denmark in 2017.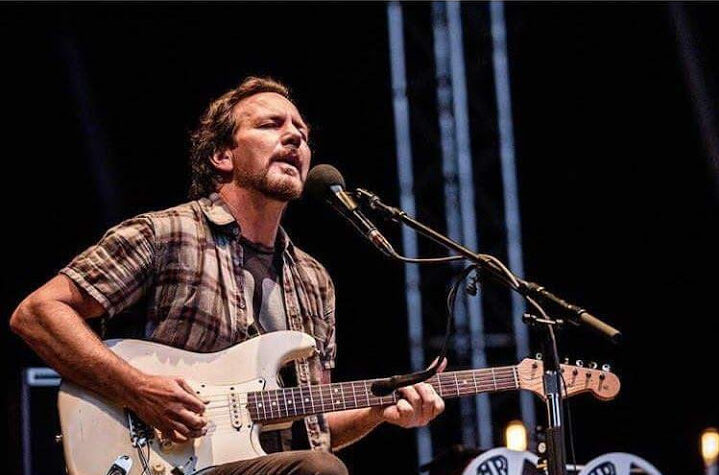 ---
Fan review of the Eddie Vedder show in Denmark
Heartland Festival 10pm June 3rd, 2017
Written by: Pernille Ravn, June 4th, 2017
---
It has been a long wait for the Danish fans. In fact, last night was the first time that Eddie has played a solo show in Denmark.
And you couldn't have asked for a more beautiful setting. Heartland Festival, which is a new festival in Denmark being held for the second time this year, takes place at Egeskov Castle on the island of Funen (Fyn) – right in the middle of the country, a two hour drive from Copenhagen. A beautiful old castle surrounded by water and next to that a breathtakingly beautiful park, that was decorated with lights and A/V art installations on the occasion of the festival.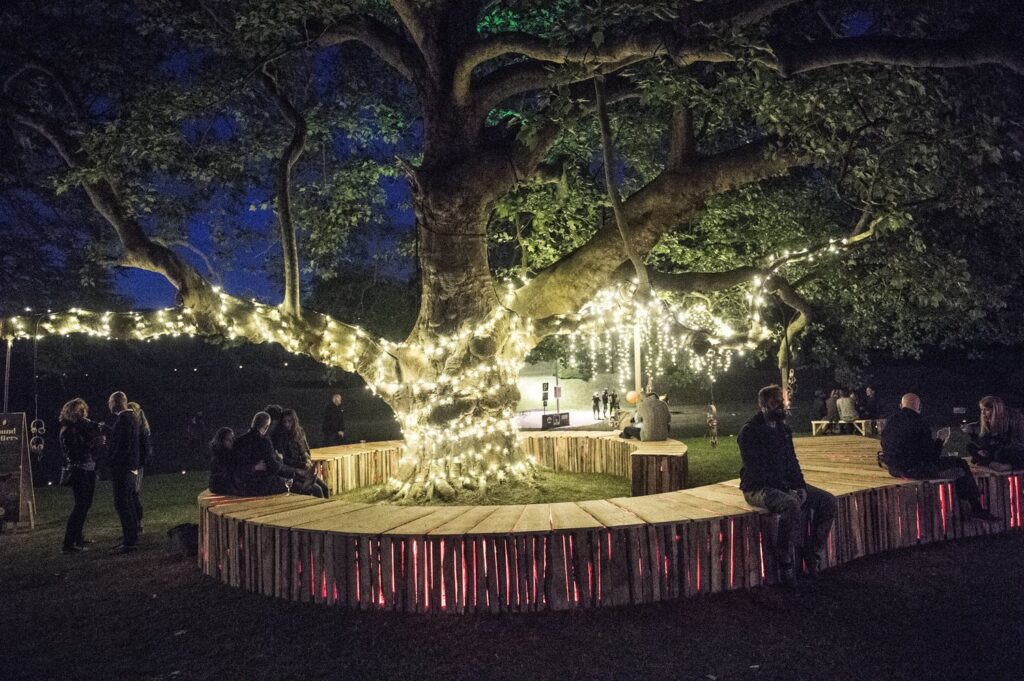 Fans from Denmark and abroad (Norway, Sweden, Finland, Italy, Argentina and Guatemala just to name a few countries represented) had been lining up all day to get to the Holy Rail. For a group of them, myself included, the party had started already Friday night in Odense, where Pearl Jam Nordic had arranged a pre-show meet-up. So many of us already knew each other, when we arrived at the festival on Saturday morning.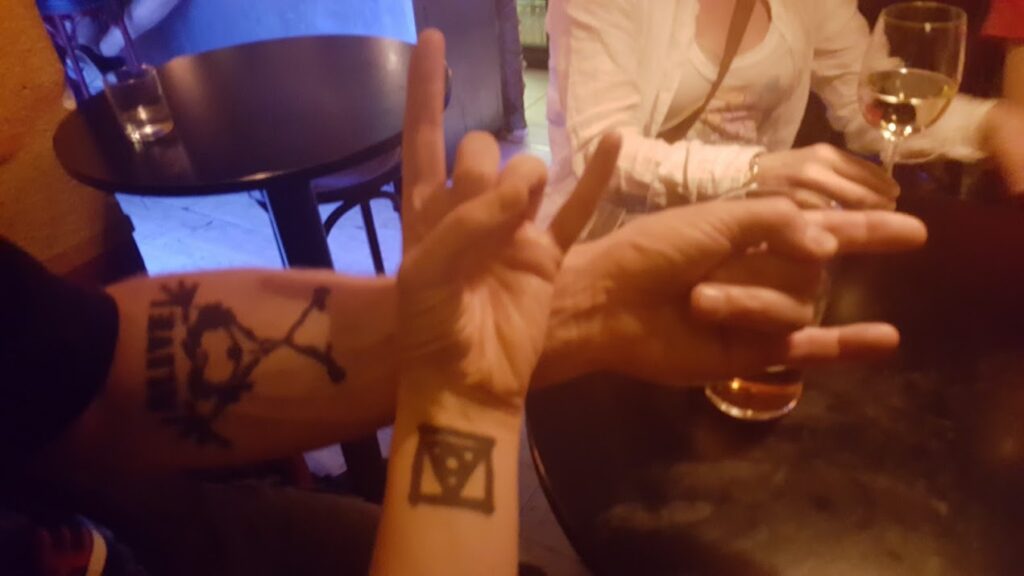 At first we lined up for the merch. The merch stand had opened, but so far we only saw t-shirts, caps and coasters. So we (im)patiently waited for the posters to arrive. Especially the signed posters that most of the hardcore fans wanted of course. The merch stand was placed right next to the big stage, where Ed was to perform some 12 hours later. So we were kind of lining up for merch and rail at the same time. Luckily, it turned out to be a very relaxed festival, so even after they opened the entrance to the stage area, it was still possible to walk back and forth to the merch stand without losing one's spot at the rail. The weather was great and everyone was looking out for each other, sharing the excitement for the show that was about to happen.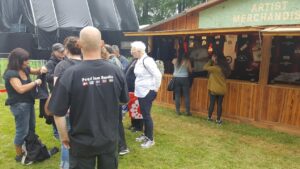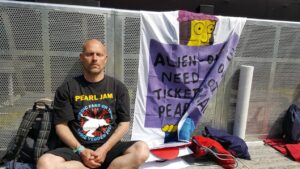 During our wait we witnessed an amazing show by Glen Hansard. Oh my god, that guy can sing and play and put on a show – just him and his guitar. He has an amazing charisma and managed to catch everyone's attention for the full set of 45 minutes (way too little!) with his mindblowingly beautiful songs. I know I'm using the word beautiful way too much, but that really just describes the whole experience so perfectly. The weather, the setting, the music, the people. Beautiful.
Everybody got their posters and stickers during the day as they showed up at the merch stand. As time passed by it started getting more and more crowded in front of the stage but still pretty relaxed. The whole day we were counting down. 9 hours left. 8 hours left. Now there's just 4 hours left. And holy shit, now we're counting minutes! The excitement was almost unbearable. In just a few minutes my hero for the last twenty-something years will be standing right there in front of me!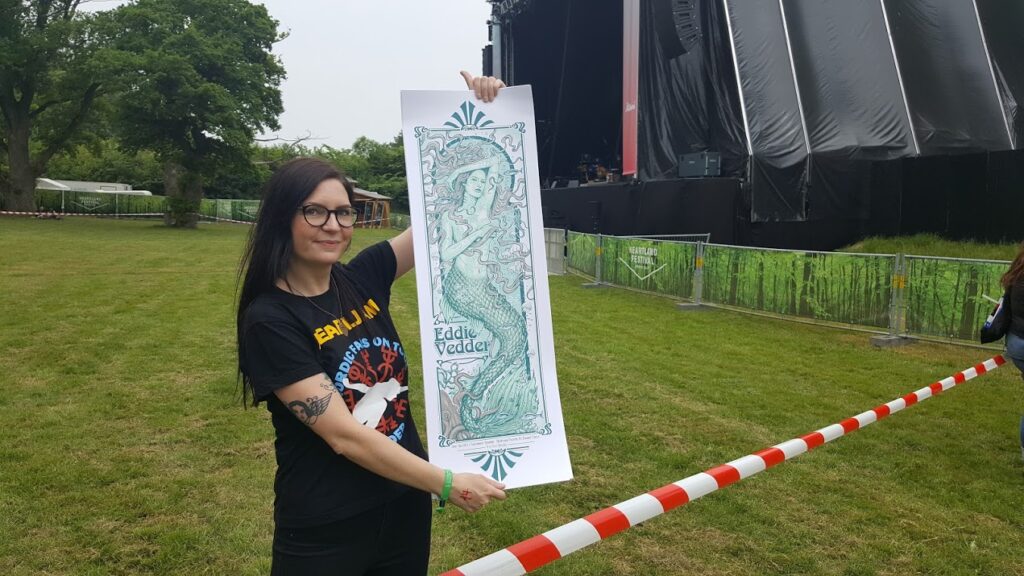 9.57 pm. I'm screaming with excitement.
10.00 pm he's still not coming out. We waited months for this and now the minutes feel like hours.
10.03 pm Eddie enters the stage! The crowd cheers like crazy – from the slightly obsessed fans on the rail and all the way to the back of the area in front of the stage. He's finally here!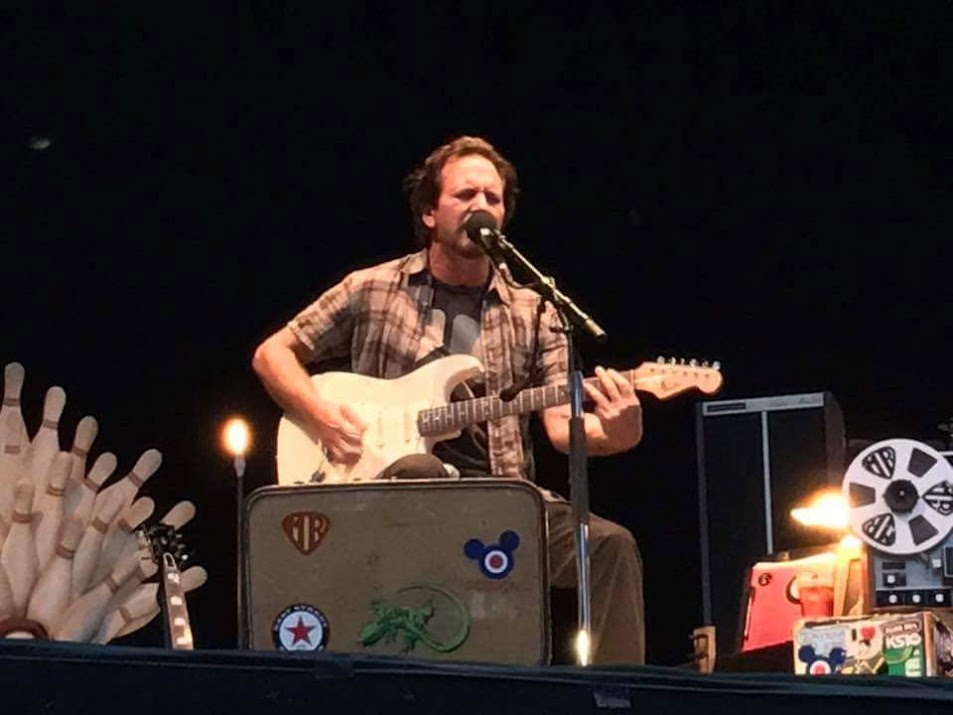 "It's like a dream", Eddie says before strumming the first notes of Sometimes on his guitar. In all my excitement leading up to the show I didn't even stop to think about which song he might start with. This probably wouldn't have been my guess. But it's perfect. Like a dream. At the end of the song Eddie changed the lyrics, singing "Where were you dear god?", clearly a reference to Chris. Heartbreaking.
Next song is Trouble, a Cat Stevens cover. Before playing the 3rd song, Picture In A Frame, a Tom Waits cover, he says something like he wants to play a love song to all of us. That it's ok to play it to a whole crowd, whereas playing it to two different people would be a little weird. I don't remember exactly how a phrased it but it was warm and funny as hell as always. Love. Next up was Throw Your Arms Around Me. I love that song. Then straight into Wishlist, another favourite. I was singing my heart out and enjoying every moment. The crowd was then really engaged when he played the Beatles cover You've Got To Hide Your Love Away – going HEEEY!! when the lights pointing at the crowd were turned on at full blast. Next song was I Am Mine. At every show there are songs I thought I knew really well but where I realize I don't know the lyrics at all. This was that song for tonight.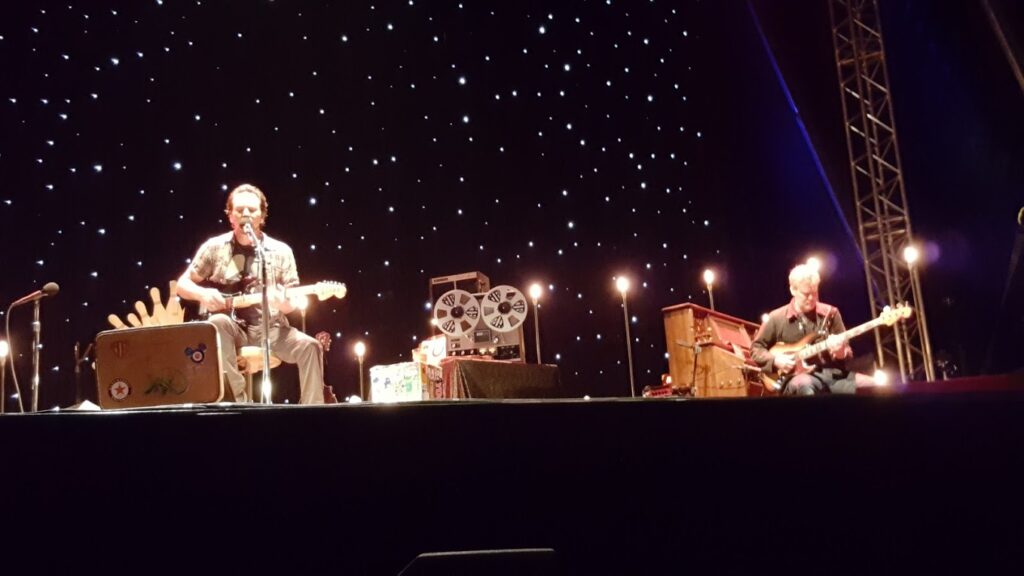 Then came the second really emotional moment for me. Light Years. Every inch between us becomes light years now. Again I was singing my heart out. Thinking about the pain this poor man must be going through. But to my relief it seemed like the dark clouds have begun to clear a little. He didn't seem as tormented as the first shows on the tour, and actually the rest of the show was full of life, positivity – and quite a few fuck ups that were taken with a smile and a little laugh.
Then it was uke time. Can't Keep. Great. Then a hilarious introduction to the next song. It was a longer introduction but towards the end he mentioned that Trump should pick up a uke to keep himself busy, and that it was be a god investment for his advisors to spend the $29.99 to keep him from tweeting at 4am. And another reason that he added before starting the next song. It's perfect for his small hands. The crowd was laughing and cheering as he went into Soon Forget. Fucked up the lyrics, had to start over again but then delivered. Perfect.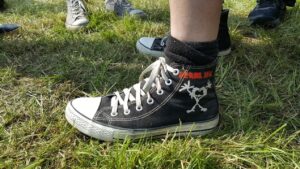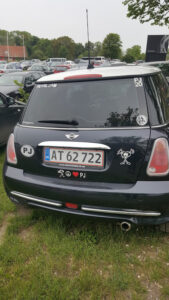 For the next song he introduced Chan Marshall aka Cat Power, so we knew it was time for Tonight You Belong To Me. They managed to completely fuck up the first few lines – Ed making a mistake, and then Chan making a mistake by following his mistake, as he put it afterwards. before they started the song over, Chan said something like "I've been a complete fuck-up my whole life" and Ed responding "That's why I love you". Sweet moment as they hugged before starting the song over. Ed still kind of fucked it up by singing Chan's harmonies, but Chan managed to keep on track and they did end it sort of beautifully with some nice harmonies. I think Chan saved Ed's ass there (there, I wrote Ed's ass :p )
Back on the guitar Ed gave us Far Behind (me screaming my lungs out) and Guaranteed. Then Glen Hansard came out and joined Ed on bass for Long Nights, which was incredibly beautiful. Ed seemed more in focus then with Glen being there. Rise, Unthought Known – which was perfect with the starlit backdrop.
I couldn't believe it when the next song started. Masters Of War. I remember watching that performance from the nineties on VHS at a friend's house when I was around 18 and just being completely blown away. And now I was witnessing it in real life. Oh my fucking god! It was almost topped by the next song which is one of m favourites from my favourite album. Immortality. I could feel a knot in my stomach. I always think of Kurt when I hear that song. And now I was thinking of Chris. And I'm pretty sure Ed was too. Some die just to live…. he sang that line by mistake one verse to early…. I was thinking that line must have had some special meaning to him. But maybe it was just another fuck-up. Who knows.
It Happened Today – I must admit I didn't really know that song even thought I knew I should. But it's always nice with something that's not so familiar. Keeps it fresh. And it's cool to experience something that I imagine casual fans or non-fans at a festival would experience when hearing Ed play. THEN to something very familiar. PORCH. The crowd went mad – it was almost like a PJ show. Ok, not really but it was definitely rocking. I'm So Tired by Fugazi. We all know what kind of meaning that song has now.
Next big fuck-up when starting Elderly Woman – he got the lyrics wrong and blamed the guitar 😀 Then instead of starting over, he pushed the distortion pedal and blasted into Lukin wth the crowd going absolutely mad! Then after that went straight into Elderly Woman again which was a hilarious and intentional pace shift, that Ed himself chuckled about.
There was no break between the main set and the encore because Ed didn't feel like leaving.
Glen Hansard came back for the rest of the show, starting with Sleepless Nights – beautiful harmonies! I have a weakness for that. Again, it was a more focused performance with Glen being there to back Eddie up. Then the Hansard song Song Of God Hope with Ed doing the main vocals and Glen doing the harmonies. Society. Amazing with Glen on guitar and backup vocals. The crowd was rocking. Then straight into Rocking In The Free World. It sounded like every single person was singing along on the chorus. The lights lighting up the entire crowd. It was a fucking blast and a little sad at the same time because we knew it was almost over now.
Then, as Ed slowly moved his index finger towards the reel tape recorder, we knew this was it. Hard Sun was about to start. All good things come to an end. This night to me had been pure celebration. Apart from a couple of songs where you could feel the presence of the recent events, Eddie seemed to be in good spirits and seemed to genuinely enjoy being there. As did we. It was an amazing night, the whole day was amazing, meeting so many cool and funny and sweet people and ending it all with this massive outpouring of love that seemed to go both ways.
Just before Eddie left the stage I managed to throw a bag to him with a Pearl Jam Nordic t-shirt, a sticker, a pin, and a personal letter. I was so nervous that I was gonna completely miss or hit him in the face, but it was a perfect throw – and a perfect catch! 😉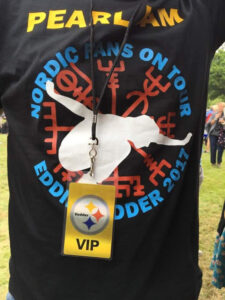 So I could go to bed knowing that Ed had probably read my letter with all the words I didn't manage to speak when I met him in NYC last May.
Thanks to everyone who contributed to this being such an amazing experience, from the preparty to the waiting on the rail all day. Danny, Gaby, Jane, René, Patrick, Antti, Soili, Chano, Simon, Thomas, Henrik, Marie…. And everybody else whose names I forgot to mention (please let me know!). Thanks for all the talks, laughs, stories, hugs and overall awesomeness. You are what makes following this band the best thing in the world. Hope to see you all soon again. Florence, anyone?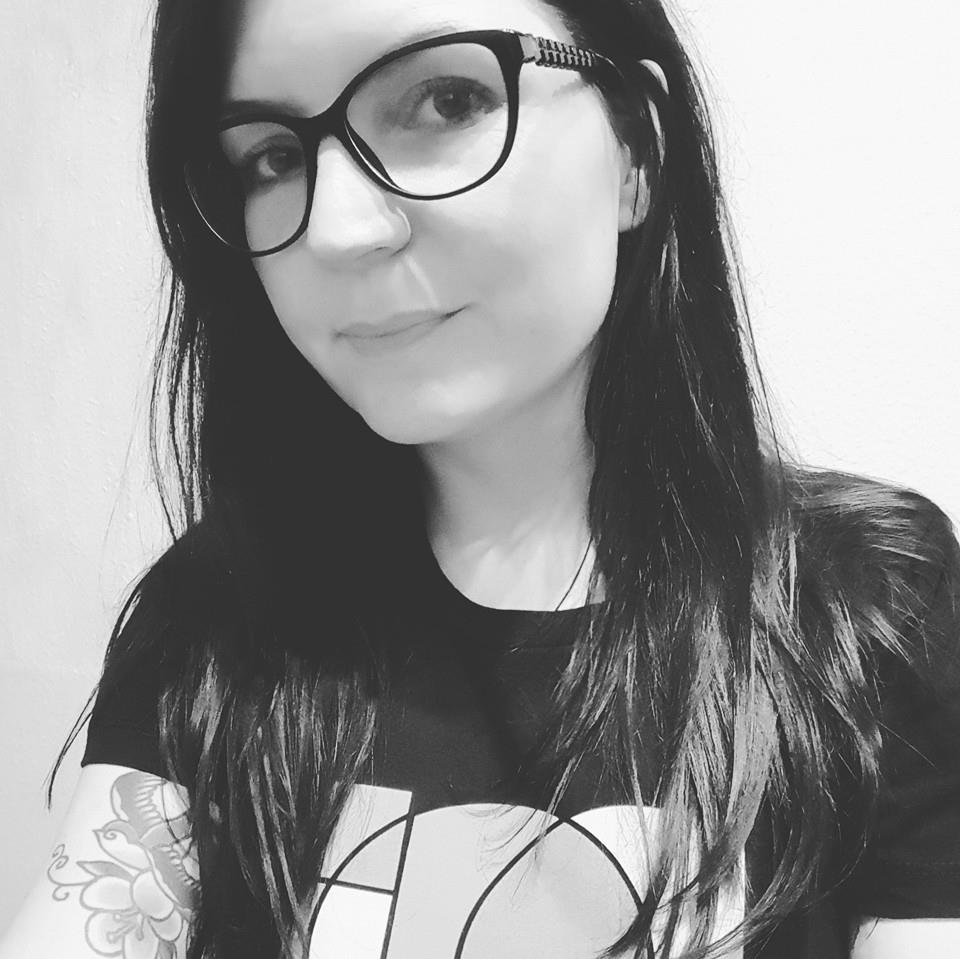 I'm an admin and founding member of the online Pearl Jam fan community, Pearl Jam Nordic.
Fan of PJ since buying Vitalogy in the record shop where I was doing an internship in January 1995. I've seen the band around Europe, USA and South America. Collector of Pearl Jam vinyl, show posters and all that crap.
I'm here to spread the jam and share my love for the best band in the world with anyone who wants to listen.