Space Needle, Pike Place Market, and Mount Rainier may be the first places that come to mind, when you think of Seattle – and they are indeed very recommendable for all tourists visiting. But when you are a Pearl Jam fan, some other places are absolute Meccas to visit!
This is a list of the top 10 most exciting and historic Pearl Jam related places and experiences in the Emerald City:
1. Museum of Pop Culture (MoPOP)
325 5th Ave N, Seattle, WA, 98109
MoPOP is an amazing building both inside and outside and a must-visit for all tourists in Seattle. It celebrates pop culture, especially (local) music with big exhibitions and workshops in modern and impressive design and art. From 2018 and through 2020 they have an exhibition called Pearl Jam: Home And Away, where you can experience rows and rows of Pearl Jam memorabilia taken directly from the band's own collections. Clothes, album art, music video artifacts, posters, instruments, and more from 30 years of living and rocking out – and even a poetic statue of Mother Love Bone's Andy Wood. When you are done with Home And Away, go through the building and outside to enjoy MoPOP's stunning architecture and the statue of Chris Cornell. Very near by MoPOP, you will also find Space Needle and Chihuly Garden And Glass, which are also highly recommendable, despite the lack of Pearl Jam.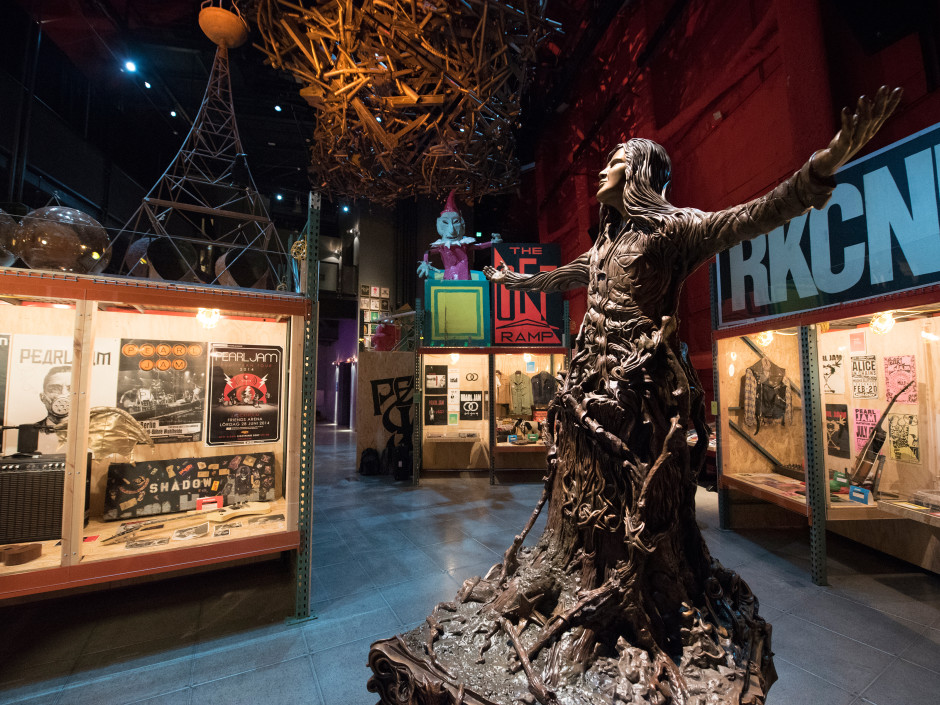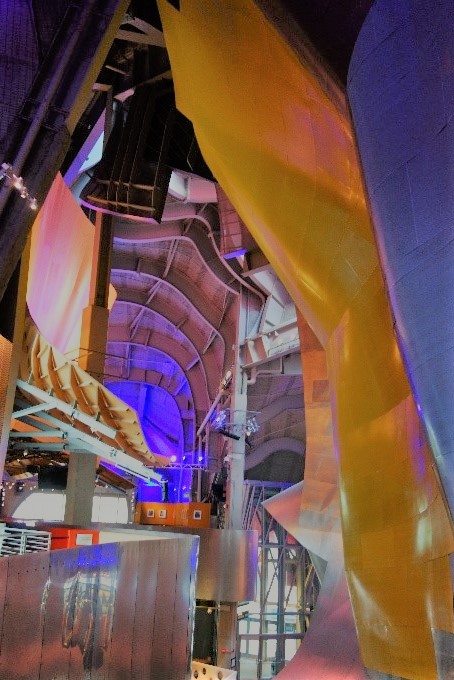 2. Easy Street Records
4559 California Ave SW, Seattle, WA, 98116
Easy Street Records is an absolute must for grunge fans – I can not stress it enough! The relatively small record store in West Seattle has been around since 1988 and celebrates the city's music history with a big, BIG passion. They do not only sell both well-known and rarer CDs and vinyls, the walls are also framed with creative artworks and photos of rock stars, and the store even named their café foods and beverages jokingly after bands, songs, and musicians. Pearl Jam has a special place in the heart of Easy Street Records and even has a whole corner department dedicated to them. In 2005 they played an intimate concert in the café, and the concert was recorded as a bootleg, which is the record store's best selling item ever. Outside the building, Easy Street Records also celebrates grunge with murals of stunning and impressive graffiti of Chris Cornell and a new version of The Mother Love Bone Wall – the latter painted by none other than Jeff Ament!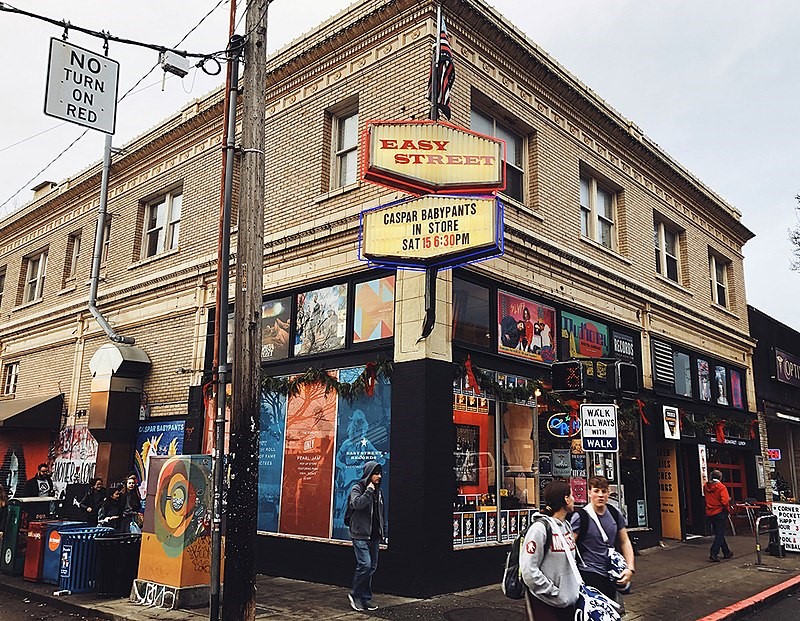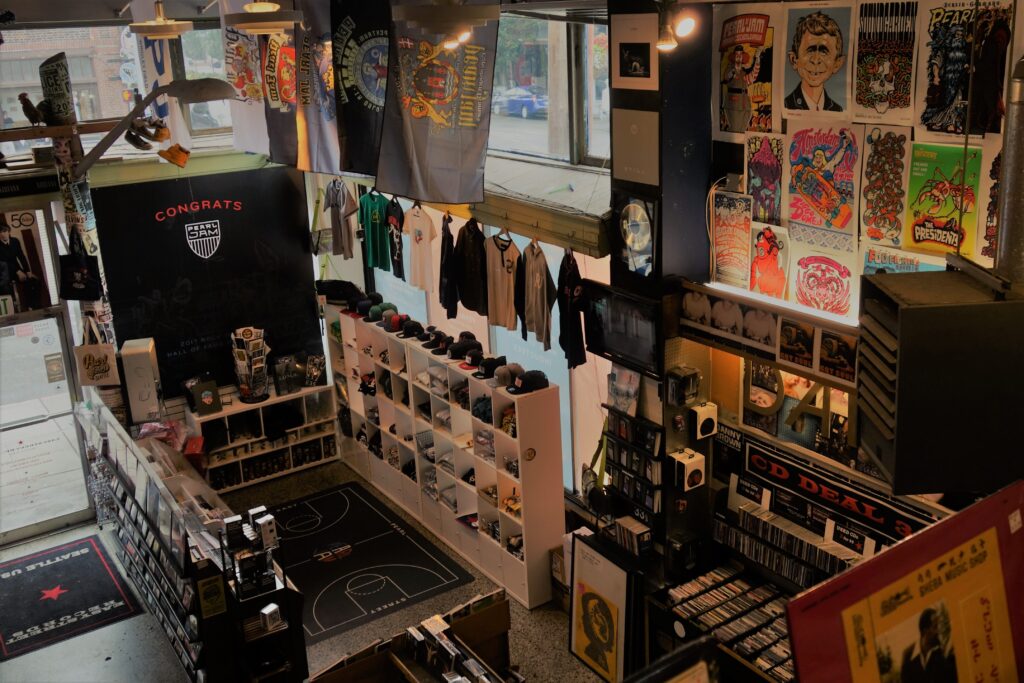 3. London Bridge Studio
20021 Ballinger Way NE, Seattle, WA, 98155
From the outside, this is not a very exciting place. It is far off from the center of Seattle in a pretty boring neighbourhood, and the building just looks like a white warehouse. But this studio is a very important place in music history, since many of the greatest grunge albums were recorded here; most of the old Alice In Chains albums, Mother Love Bone's Apple, Temple Of The Dog's self titled album – and last but not least Pearl Jam's Ten. The studio offers limited tours with different themes, but not every day, so prepare your trip, book in advance and explore where and how Ten and other amazing albums were made.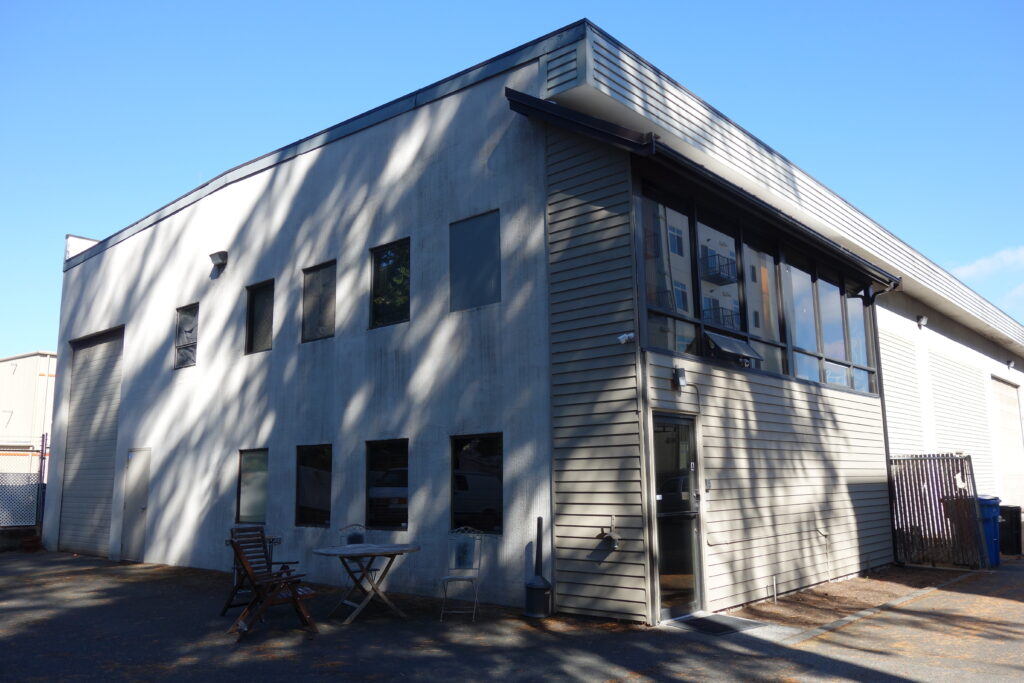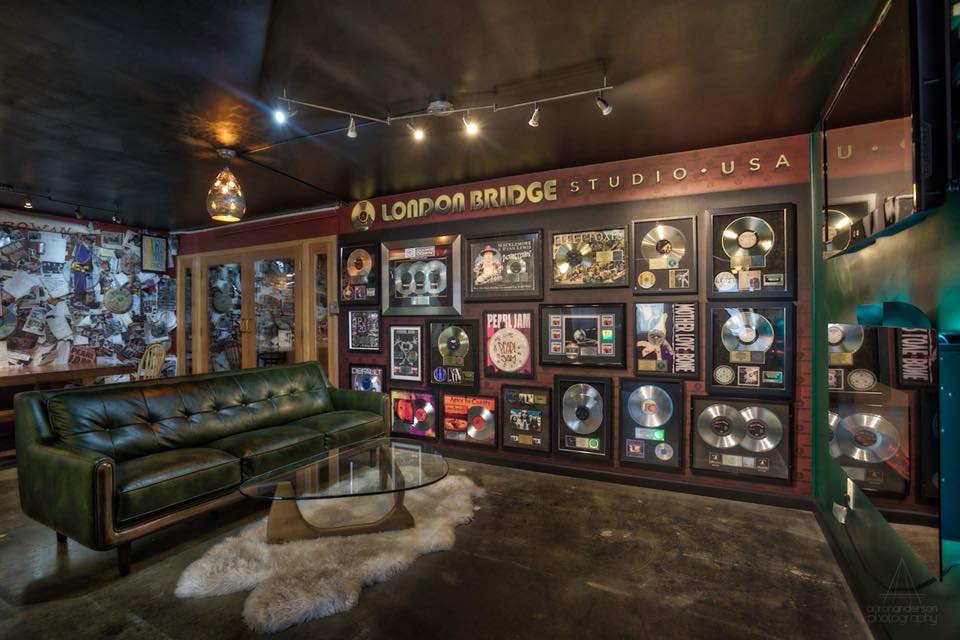 4. Discovery Park and West Point Lighthouse
3801 Discovery Park Blvd, Seattle, WA, 98199-1029
Discovery Park is where Temple Of The Dog filmed the music video for Hunger Strike with Eddie Vedder in 1991. This combined park and beach area is larger than 2 km2 and at the tip is the romantic white lighthouse and a beautiful and calming view of the lake and mountains. Take half a day off to walk or bike through the park and the beach and follow in the footsteps of the once young, long-haired guys while you let the sound of Hunger Strike run through your mind either by fantasy or headphones.
5. Ten Club LLC
1900 S Corgiat Dr, Seattle, WA, 98108
Wherever you are from in the world, this warehouse far away from the city center and near the Museum Of Flight is where all your Ten Club packages and merch are stacked, packed and send from. It is also the place where imployees decide whether YOU and your +1 can get Ten Club tickets to a Pearl Jam or Eddie Vedder concert. Pearl Jam manager Kelly Curtis also runs his management business from this building.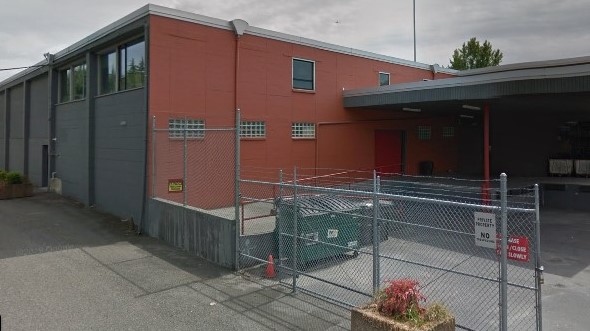 6. Moore Theatre (The Moore)
1932 2nd Ave, Seattle, WA, 98101
Pearl Jam's – or Mookie Blaylock's – third show ever was held at the iconic Seattle venue Moore Theatre on December 22, 1990, where the band was part of a charity event. They supported Alice In Chains and later that evening most of the band members also performed in Temple Of The Dog. In 1992, The Moore was also where the video for Even Flow was filmed and Eddie "wall dived" and yelled at poor Josh. In 1995, Mike McCready's band Mad Season performed and filmed a concert at the venue, which is one of the only public live recordings from the band's short life.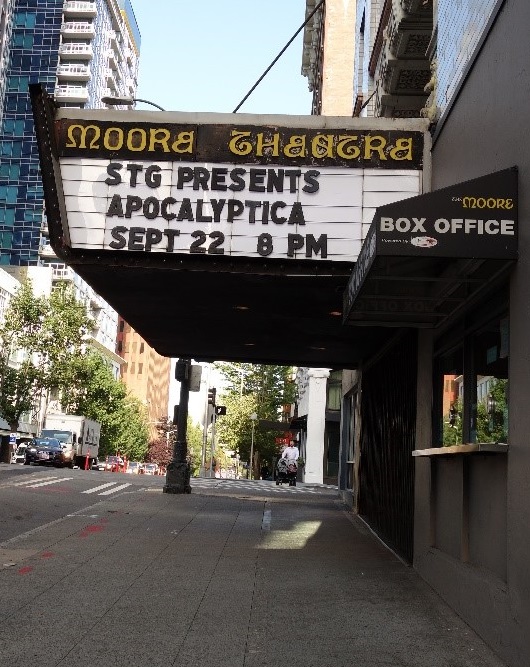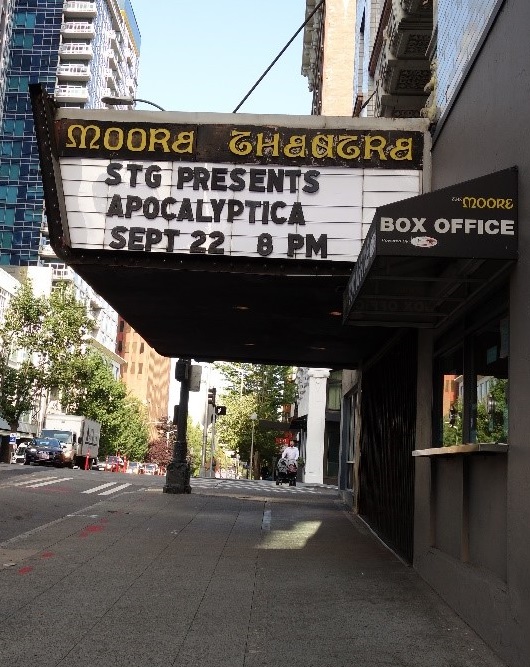 7. Cyclops Café
2421 1st Ave, Seattle, WA, 98121
Cyclops Café is very easy to recognize by the big, flat eye outside the building. The café and restaurant was a place where Pearl Jam had breaks, meals, and rehearsals while they wrote Ten in 1990 and 1991. Though the café has changed since then, it may still be exciting to dine there and imagine the young Mookie Blaylock evolve into Pearl Jam.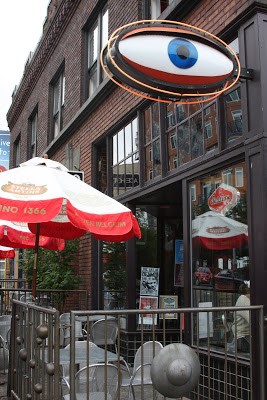 8. The Avalon Cooperative
22 W John St, Seattle, WA, 98109
This apartment complex used to be Jeff Ament's home in the late 80s and early 90s. One day in 1990, he got the Momma Son mixtape (which can be seen at MoPOP) back from Eddie Vedder, whom he had never met yet. Jeff called Stone Gossard, who came over, and they heard Eddie's voice for the first time and decided that he should fly to Seattle and join them in their new band. So The Avalon Cooperative was the place where Pearl Jam was conceived before the full band had even met.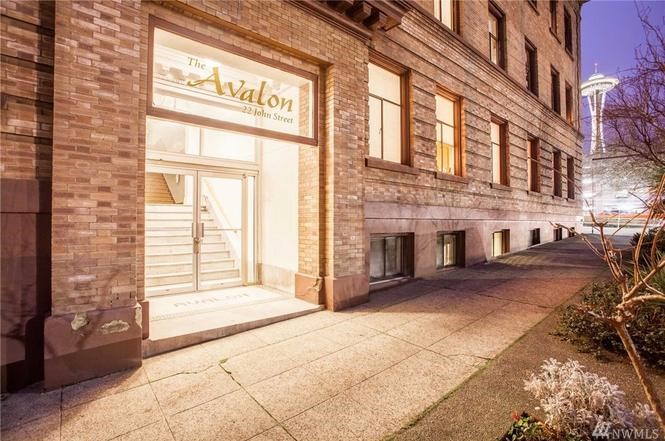 9. Galleria Potatohead or Black Dog Forge
2316 2nd Ave, Seattle, WA, 98121
If The Avalon Cooperative was the place where Pearl Jam was conceived, then Galleria Potatohead or Black Dog Forge was the place where Pearl Jam was born. Galleria Potatohead or Black Dog Forge was the first place Eddie was taken when he arrived in Seattle in October 1990, where he also met the rest of the band and rehearsed for the first time. Many fans have taken the walk down the stairs like Eddie did and describes in the PJ20 documentary, but sadly the place is not open anymore, since it came for sale in 2017 and could not be saved.
10. El Corazón
109 Eastlake Ave East, Seattle, WA, 98109
To conclude the baby allegory, this place was where Pearl Jam took their first step. This concert venue is formerly known as Off Ramp Café and is where Mookie Blaylock played their first show ever on October 22, 1990. The setlist consisted of early versions of Release, Alone, Alive, Once, Even Flow, Black, Breath, and Just A Girl. The venue is now called El Corazón and the look of the building has changed.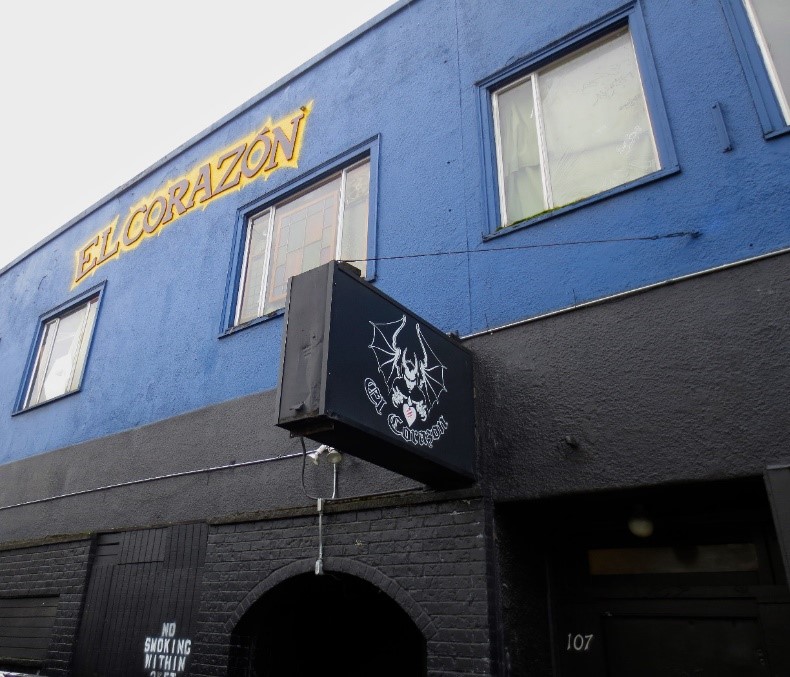 Seattle is well-known as the city of grunge, so if you are interested in other grunge bands than just Pearl Jam, these are my recommendations:
Viretta Park
171 Lake Washington Blvd E, Seattle, WA, 98112-5033
Viretta Park is the tiny park next to Kurt Cobain's mansion, where he committed suicide in April 1994. The park is a nice and quiet place to remember Kurt, and it has a bench, which is covered in graffiti and stuff fans have left to honor him and Nirvana through 25 years. Courtney Love sold the mansion many years ago, but it is actually up for sale again and is said to be worth 7.5 million USD. But if you do not plan on buying the thing, you will only be able to see the top of the roof of the mansion from the park, since it is a very fenced property for good reason. So when visiting, be respectful to the (new) owners and their privacy.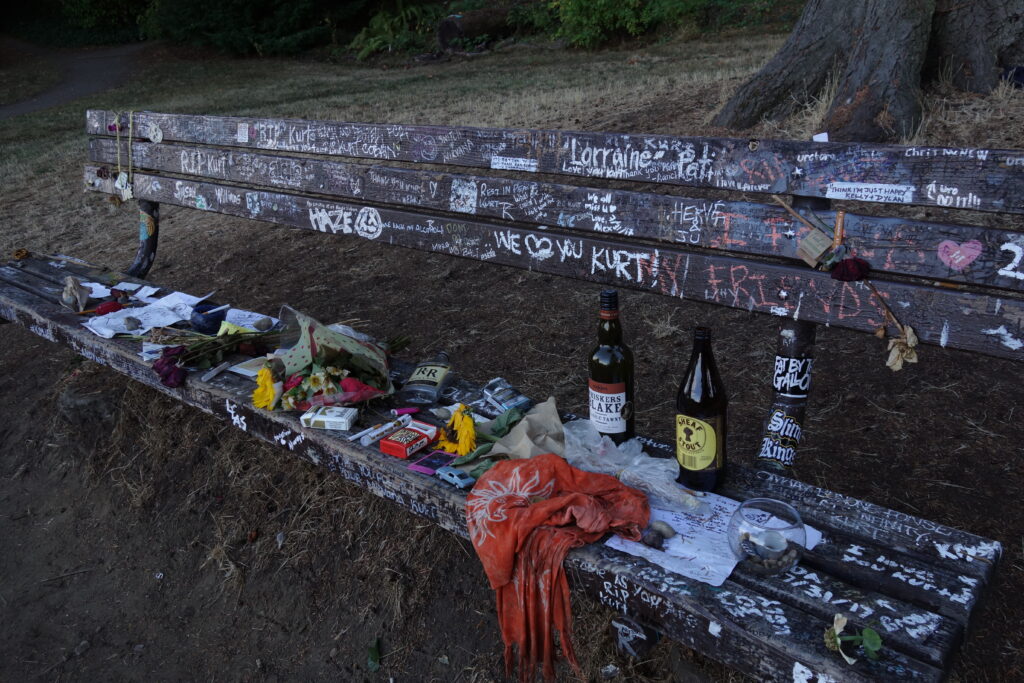 Kerry Park
211 W Highland Dr, Seattle, WA, 98119
Apart from having possibly the best viewpoint of Seattle's famous skyline, Kerry Park is also the place where Andy Wood made an iconic rock star pose photo in front of the Changing Form Sculpture. I will recommend you go to Kerry Park in the late afternoon and hang out for a couple of hours while you take pictures of the amazing view and pose like Andy. Then wait for the dark to kick in and take another set of photos of Seattle at night.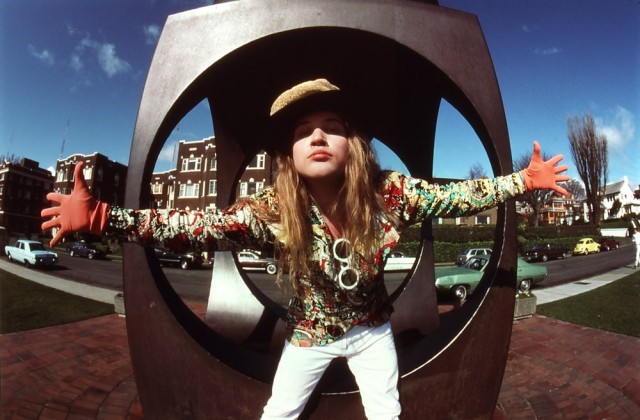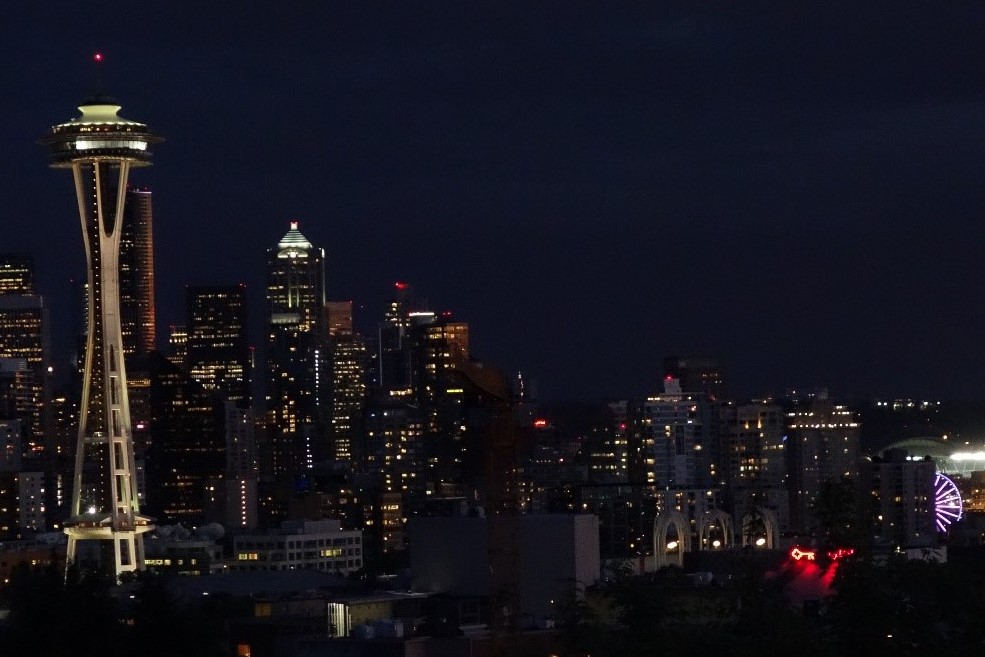 Layne Staley's apartment complex
4528 8th Ave NE, apartment 5c, Seattle, WA, 98105
Layne Staley's old apartment is a penthouse in a green and yellow complex in a quiet University District neighbourhood, where the inhabitants seem mildly surprised, that people take pictures of their house. It was the place where the Alice In Chains and Mad Season frontman lived, but it was also the place where he overdosed, died and was found by his mom a few weeks later in April 2002.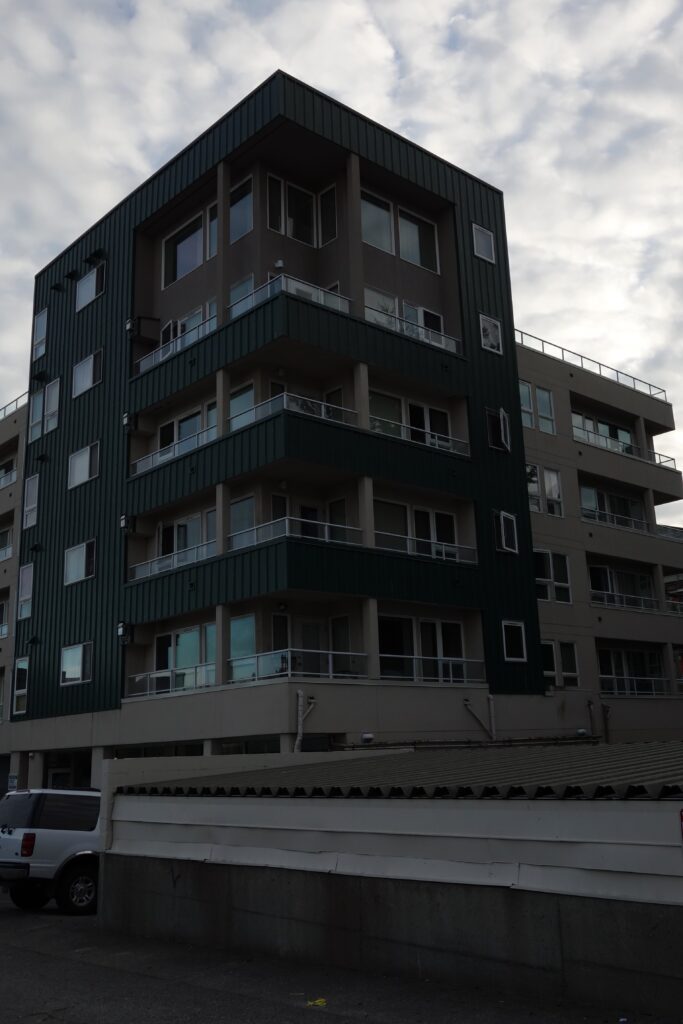 A Sound Garden
7600 Sand Point Way NE, Seattle, WA, 98115
A Sound Garden is an 80s art installation created by Douglas Hollis and is the place where Soundgarden – you guessed it – took their name. It is a small green area with tall metal posts, which make sounds depending on how the wind blows. A Sound Garden is a pretty calming place with a beautiful view of water and trees and is a perfect place to remember and miss Chris Cornell. When he died in May 2017, a lot of Seattlites and tourists went there to mourn and put flowers and notes. The art installation is placed inside a restricted area, so you need to bring your ID and show up at certain times to get in.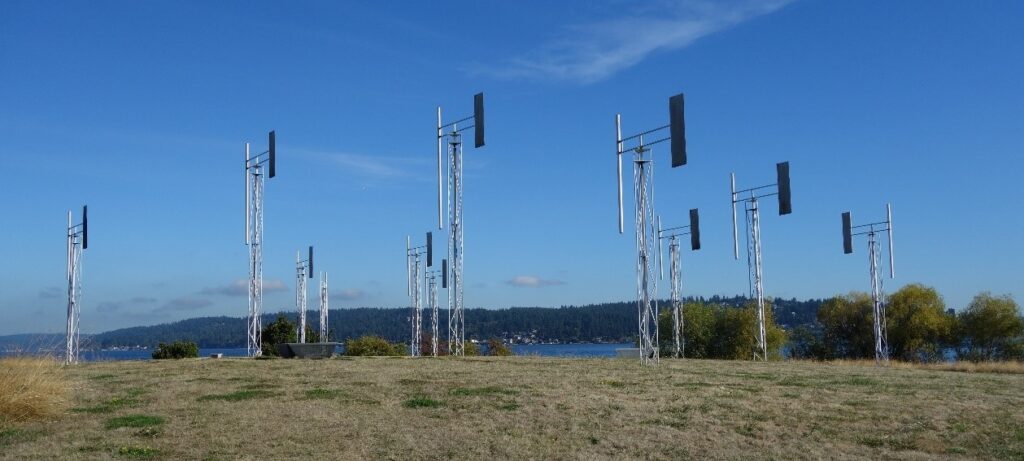 The Crocodile (formerly known as Crocodile Café)
2200 2nd Ave, Seattle, WA, 98121
The Crocodile is a music venue, where a lot of (grunge) concerts, release parties, and more have been held since 1991. It has been renovated and changed a lot since then, but is still very open for visits. Today it is owned by manager Susan Silver and Alice In Chains drummer Sean Kinney, why the Alice In Chains pop-up museum was placed here in 2018.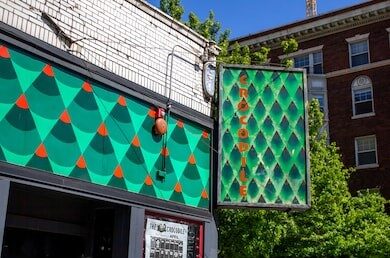 Coryell Court Apartments (aka. The Singles Apartments)
1820 E Thomas St, Seattle, WA, 98112
Grunge bands like Pearl Jam, Soundgarden, Alice In Chains, and TAD participated in Cameron Crowe's 1992 romantic movie Singles, where they did small cameos and/or played one-song concerts. In the movie, the main characters live in the very charming, Seattlesque Coryell Court Apartments, and in one scene, Chris Cornell goes outside and down the stairs to enjoy some extremely loud music from Bridget Fonda's car. The complex still looks pretty much like it did in the movie and in the early 90s.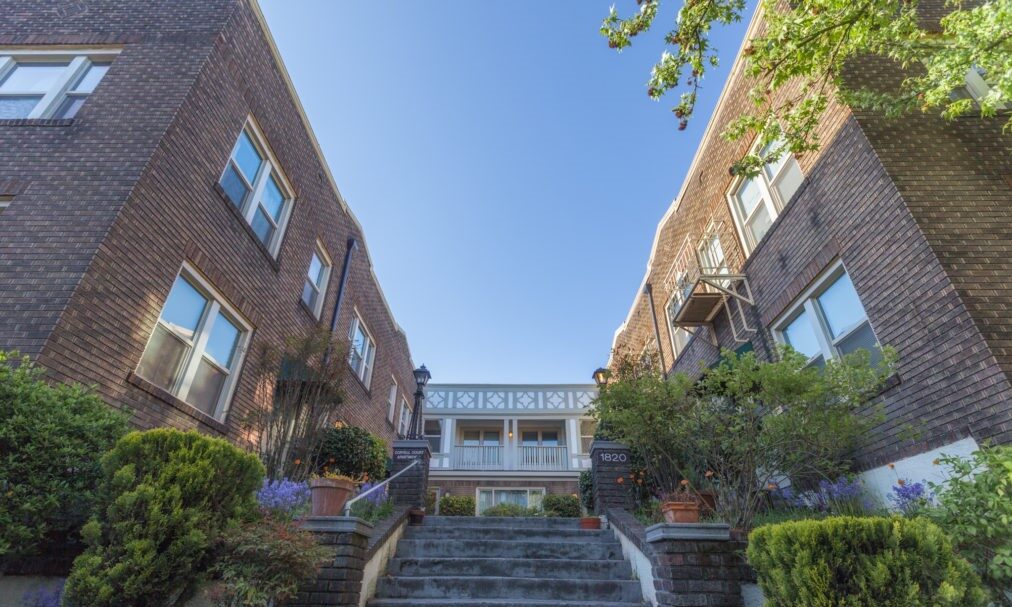 Black Sun Sculpture
1247 15th Ave E, Seattle, WA, 98112
This 50-year old thick, black ring sculpture in Volunteer Park is said to have inspired the writing of the Soundgarden smash-hit Black Hole Sun. When you look through it, you can see Space Needle, Olympic Mountains and Elliot Bay in the distance.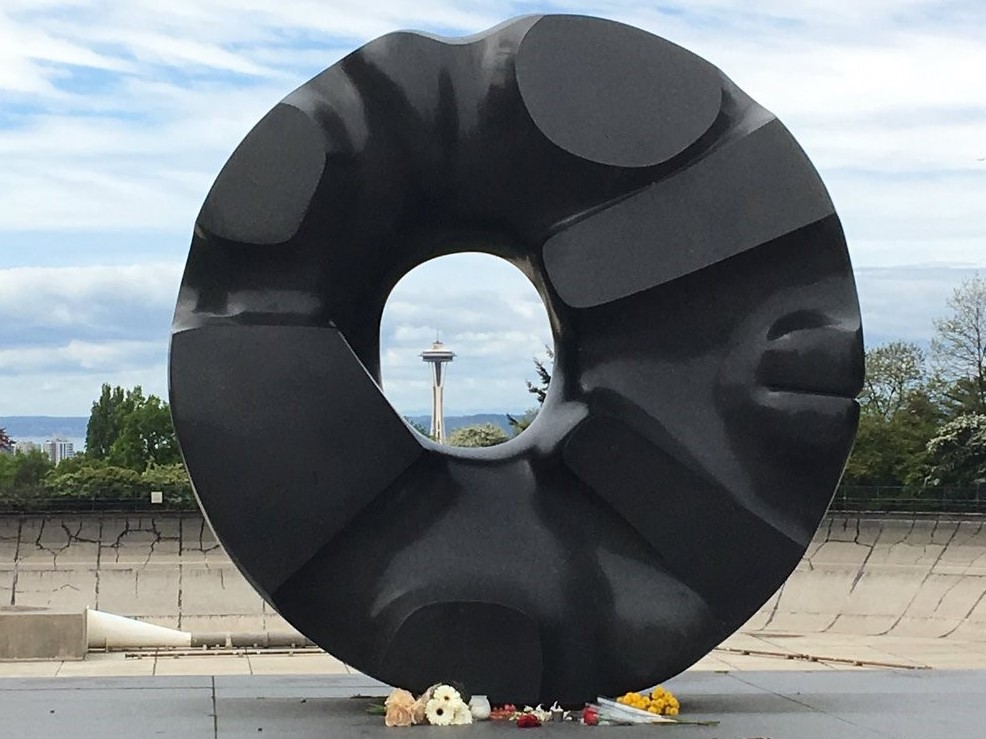 Silver Platters SoDo
2930 1st Ave S, Seattle, WA, 98121
If you like to buy music in the old-fashioned way, Silver Platters SoDo is an enormous record store, or a record barn to be exact. Like Easy Street Records, they also celebrate the city's musical culture, and on the upper walls they have pretty accurate paintings of all our favorite grungers and other musicians.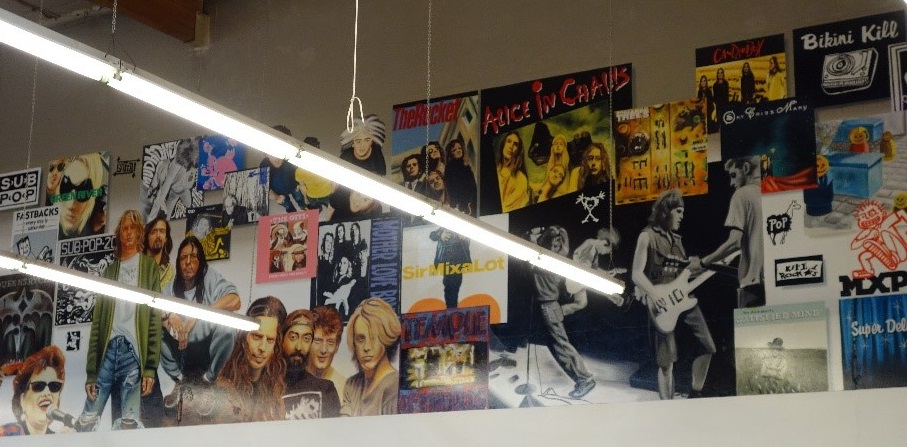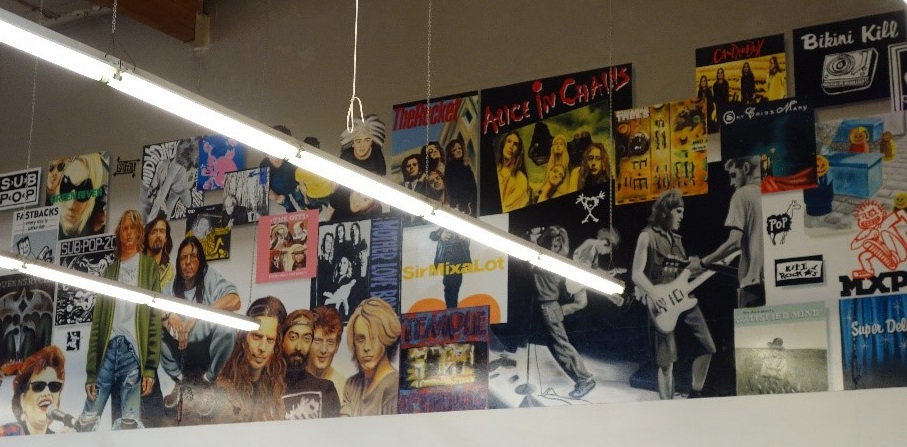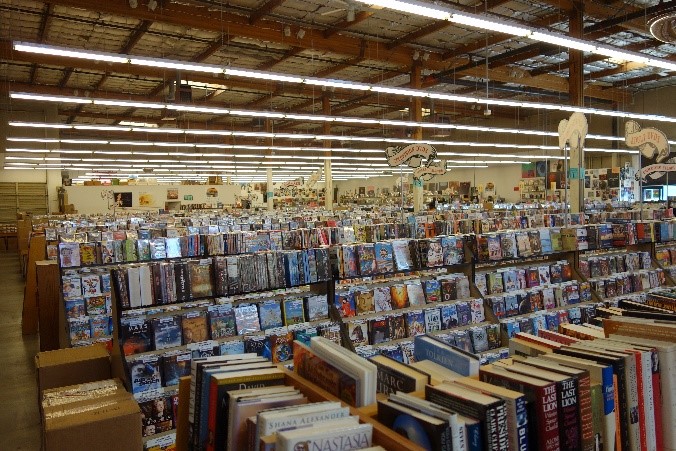 Do you know other exciting musts for Pearl Jam and grunge fans in Seattle? Please share with us in the comments!
---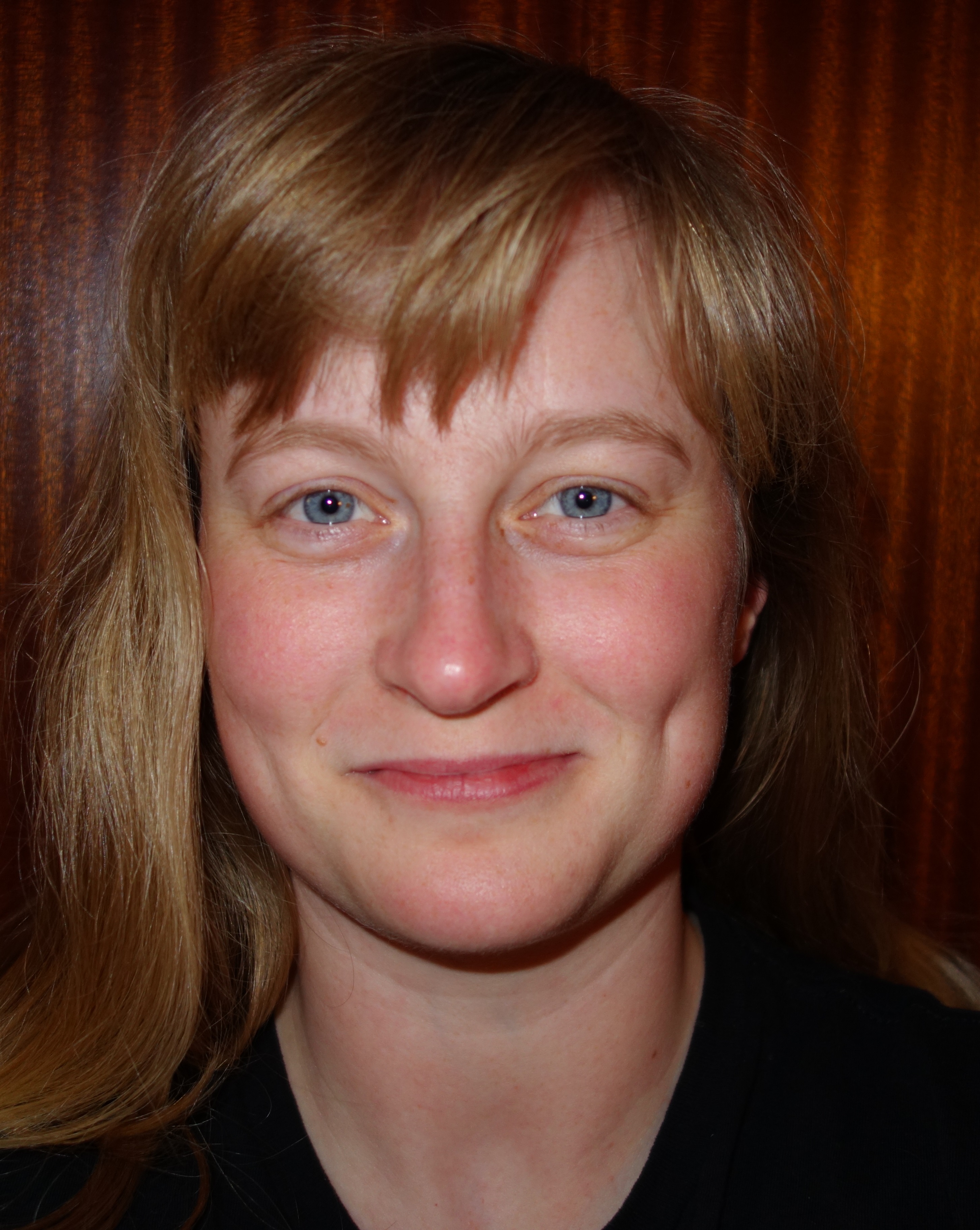 Danish contributor to Pearl Jam Nordic. Fan of Pearl Jam since 2015 where I saw the documentary Nine Rocks and heard Pearl Jam's music. I later wrote my master thesis about Nine Rocks and Henrik Tuxen's book In Pearl Jam's Footsteps. I have attended a couple of Pearl Jam and Eddie concerts around Europe, but can't wait to participate in more!