This is the first interview in what we're planning to be a small series of stories about Nordic Pearl Jam fans that we have gotten to know through the Pearl Jam Nordic community over the last couple of years.
The first time I met Jane was at a get-together at a bar the day before the Eddie Vedder show in Denmark in 2017. Pearl Jam Nordic had arranged a small informal pre-party, the first of its kind in the PJN history, and Jane and her friend Majbritt showed up. They had just arrived on the bus from Berlin, where they had seen Eddie the night before, and apologized for looking tired and make-up-less. No need to apologize, we've all been there, haven't we? And the glow from the happiness of seeing Ed outshines any fancy make-up anytime.
I knew about Jane's existence even before this evening, as she is quite active on social media and also plays a part in the book 'Pearl Jam: The More You Need – The Less You Get' by Henrik Tuxen. More on that later.
Our paths have crossed several times since the first time we met. The Danish Pearl Jam world is small. We drove to Malmö, Sweden together to watch Let's Play Two last fall because it premiered in Sweden before Denmark. We met up again for the Let's Play Two event by Sonos in Copenhagen, where Jane was my +1, and we even won a Danny Clinch photo competition together based on a photo from our Swedish adventure. The price was a print of the legendary photo of Eddie's jump at Wrigley Field the year before. We also met at the Pearl Jam show in Berlin earlier this year – even quite literally bumped into each other on the ferry to Germany as we happened to be travelling on the same bus.
Despite all of this, we had never seen each other in private until this dark and stormy Tuesday evening at my place.
When was the first time you heard Pearl Jam – or heard of Pearl Jam?
– I remember I heard them. But it was just on the radio. Then I remember the first time they caught my attention, and that was when I saw Jeremy on MTV, and it was played several times every hour on MTV. I remember I was always hoping it would come on and when I saw it I remember thinking "Wow, he has a good voice, and it's a good song, and it has a good message". And it was interesting compared to the other music at that time. But it took a while before I got really hooked. I got Ten for Christmas, and I remember on Christmas night I would go to my room and I would put my headphones on and listen to the album, and suddenly it was morning. That's when I was hooked.
When was that?
– I think it must have been around… '93 or something like that. I'm not sure. But Ten was out and it was just around Vs., and Vitalogy hadn't been released yet. I also remember thinking it was very difficult to understand what he was singing so I spent a lot of time listening to the music and trying to figure out the lyrics, haha.
---
"There are actually some messages here that are important. And it's about how you can view life, and I was young myself at that point and kind of needed some guidance in life, and it became a way of reflecting over my own life."
---
How do you think Pearl Jam stood out from the other bands around that time? Because there was a ridiculous amount of great bands at that time.
– First of all it was the voice. And something I noticed was that there was always hope in the lyrics. My mom once said "Why can't you just like Kurt Cobain? He's such a nice boy", haha. And I felt like, that's not what it's about. There are actually some messages here that are important. And it's about how you can view life, and I was young myself at that point and kind of needed some guidance in life, and it became a way of reflecting over my own life.
So you already caught those messages early on?
– Yes, that's why I got hooked on Ten. It was because the lyrics were complicated, and the more I understood the code, the more sense they made in relation to my life, and I don't think any other music represented that at that time.
That's funny because I have experienced that the songs didn't make any sense to me until ten years later, but you just got it right away, haha.
– Yeah, that's what caught my attention from the beginning.
You have seen Pearl Jam live many many times. When was the first time you saw them?
I saw them for the first time in '95 with Neil Young. It was at Heyday after Roskilde Festival.  It was a one-day festival and it was with the …. Mirrorball band, I think it was called? And I was so excited. I arrived very early and I was number 1 in the line together with my sister. We made a deal that if Pearl Jam came to Europe she would go with me, and if Michael Jackson came to Europe I would go with her. I brought a banner with all the band members' names and in the bottom of it I wrote "But where's Ed?". Neil Young wanted his fans to come really close to the stage, so they actually skipped the rail and brought the fans all the way to the front of the stage. Then Jeff spotted my banner and started laughing. Then he goes and gets Stone and then they just crack up. Mike was there too but he was not very present. I think he had been drinking. He was tripping over the cables, haha. He gave me a rose and a pick. It was one of Jeff's picks because he didn't have any of his own.
I saw them the year after in Hamburg with the whole band. I was also first in line then. My sister and I were standing right in front of Eddie Vedder. It was easier back then. Today you have to camp out for several days. Back then we just arrived in the afternoon.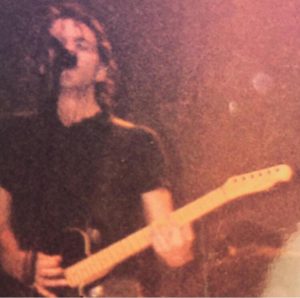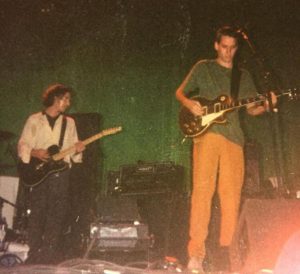 The band has also changed since then. I remember at the first show Ed seemed to be a little uncomfortable in his own body, kind of. And it's funny because when you see him today it's hard to imagine that he ever felt like that. He appreciates the audience now and is really grateful. But back then he was quite uncomfortable and very very very shy.
Did you see any other shows on that tour? They didn't play in Denmark?
– No I only saw that one.
Would you be ok with talking about Roskilde?
– Yes, I can do that. That was the next time I saw them. I had been to Roskilde before in '95 and '96. And in 1991 I was there too. And then Pearl Jam came [in 2000] and I remember that was a period where I had grown a little tired of them. But I told myself "I have to see them. I just have to."
The albums they released during that time were also kind of different. Binaural had just come out. I felt the same as you. But I also just had to see them.
– Yes, Binaural had just been released and I thought it was a little too polished and clean and it didn't really do anything for me. Vitalogy was my favorite album, but I still really wanted to see them. It rained a lot that day so my sister and I skipped all the other bands we had been planning to see and arrived in the afternoon and went to the front of the stage and ended up on the rail on Stone's side. We saw all the concerts before Pearl Jam and the pressure was already high, and I thought to myself, if it's this crazy I don't want to think about what could happen. But obviously we didn't have any idea about what was going to happen whatsoever.
---
I don't think I would have survived if my sister hadn't been there. And the other way around for that matter.
---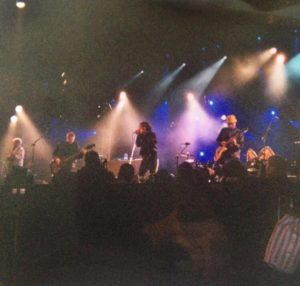 To me it was quite ambivalent because on one hand I had been looking so much forward to the concert, and it was like Christmas Eve. But on the other hand there was something wrong. I have had to let go of many of the memories from that night to be able to live on. Because it was so extreme. Henrik [Tuxen] has also helped me by writing this book because I have made contact with a family who lost their son, and I was talking to him during the concert. I don't think I would have survived if my sister hadn't been there. And the other way around for that matter. We could support each other psychologically.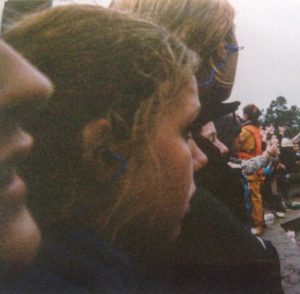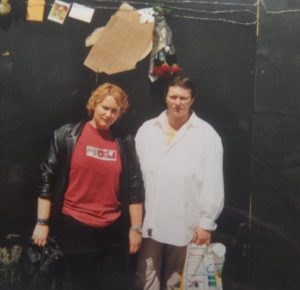 Didn't you consider leaving at any point?
– That wasn't an option because we were stuck. The guy behind me was dead but I didn't know that. I just knew he was lying down. I couldn't move at all. And it was very very painful.
You must have been squeezed against the rail. I can imagine it must have been hard to breathe?
– Well, there wasn't a lot of people right behind us, because people had fallen down. But our feet were completely stuck. My sister had lost foothold and was leaning over me. Luckily I had been training a lot and always really enjoyed strenght training, so I was quite strong. When the music stopped I was carried over the rail and was placed next to Eddie Vedder. He was standing on the stage and I was right beneath him. The security guy told me not to move because they had seen other people go into shock. I saw people on stretchers who weren't moving, but I didn't realize they were dead. When I was carried over the rail I started feeling the pain and I actually screamed. I was just screaming from frustration and anger. I think I was screaming "How could this happen?!" I'm pretty sure I said something to that extent.
But you and your sister also tried to warn the security staff?
– Yes, we did that from the very beginning. And that was like two songs into the concert. It has taken me many years to get over it, but I'm fine now.
How did you feel about going to concerts after this happened?
Right after I couldn't even listen to their music. And when I woke up after this happened,  it was like waking up to a nightmare, because my dreams were good but real life was terrible. It took many years before Pearl Jam returned [to Denmark]. They didn't come back until 2007. When they came I felt a tension, but afterwards I realized it was more of a fear. At the show I was quite tense and I was holding on to the rail quite tightly before the show. And then I remember there was someone standing in front of the stage all the way to the side looking at me like this….. And I'm just holding on to the rail and not thinking about it. And then I notice it is Eddie Vedder. And he's just looking at me like this [Jane crosses her arms]. Then I realized my whole body language was totally tense.
So he could tell you weren't alright?
– Yes, he looked very concerned. You could really see that wrinkle between his eyebrows. You could tell it was heavy for him too. He could tell there was something going on inside those people at the show.
I think a lot of people came to that show to kind of get a closure – people who had experienced something that night in Roskilde… I feel like no matter where you go in Denmark you meet people who were there at Roskilde 2000 and who have some kind of memories from that night…
– I haven't really met a lot of people who have experienced anything, who were close…
No, I think a lot of people were there but very few actually realized what was happening.
After that show I had a couple of days off that just felt like being inside a black hole. Because then all the memories came back. And I have also had memories on the anniversaries of the accident that have been hidden in my subconscious. I was at the show in Berlin in 2010 on the tenth anniversary of the accident, and I started having nightmares in the days leading up to the concert and I didn't know why. Then I realized it was actually on the same date. The concert felt very heavy . I have noticed that if the performers on stage are very affected, then I am too. I also noticed that, when Eddie Vedder was in Odense [Heartland Festival 2017] and that didn't have anything to do with Roskilde. There was also a very heavy athmosphere around him.
But that was also right after everything that happened with Chris Cornell… that might have added to it.
I don't know what caused it. I could just feel that he wasn't comfortable with being there. It was the same in 2010, they wanted to do something good but he didn't feel good about being there.
But you also had a lot of cool live experiences. You saw them in Seattle this year. 
Yes, I saw two shows in Seattle. That was fun. Also experiencing the whole musical history of Seattle. I always wanted to do that.
It seemed like a very special athomosphere. As if the whole city was involved.
It was. There were giant posters everywhere. There was this girl named Cathy who picked us up in the airport, and she's a Pearl Jam fan as well. She gave us these Home Shows beers in glass bottles. She said the whole city had been transformed. There was a whole Pearl Jam train station and prints on the streets. You could really see how Pearl Jam had taken over the city.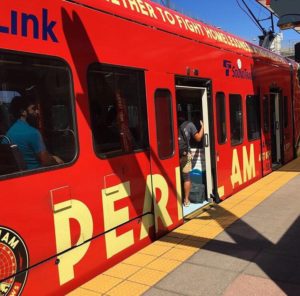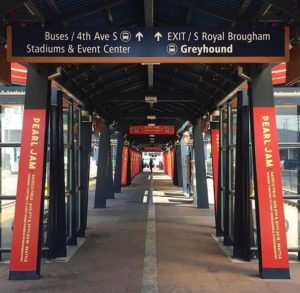 That must have been so surreal for a hardcore fan like you to experience.
– I think I felt differently about it. I've been a fan for many many years, and I've gotten comments like "Oh, are they still around?" and "Isn't the singer dead?". I've experienced so much prejudice and especially from men. "Hasn't he killed himself yet?". Then suddenly after so many years to see that they don't just get acknowledged internationally but also make their mark in their own city. You always hear about how Nirvana come from Seattle but you couldn't see that at all during those days.
It was all about Pearl Jam?
– I remember I came walking by a cupcake shop, and then they had Pearl Jam cupcakes. There was Pearl Jam everything! They had PJ beer in the supermarkets.
I'd love to see them in Seattle again. Because it's their city and it's fun. You can still feel their presence even though it was a big baseball stadium. It was my first time sitting down at a show. I had Ten Club tickets. Everyone in our area had Ten Club tickets. It was a great experience, the sun was shining, I was on vacation and it was my favorite band. There were so many fans and I was in their city. And that's also what they said. "Welcome to our city. Many of you travel far to see us, this is our city." And I could feel it was a different place with a different concert culture. I think it's weird with the seats because people were standing up anyway. A lot of people also went out to buy food and drinks during the concert. I'm more like, when you go to a show you see the show. No getting beers or twenty minute pee breaks. They were very chill. But I prefer seeing them in Europe, the European way.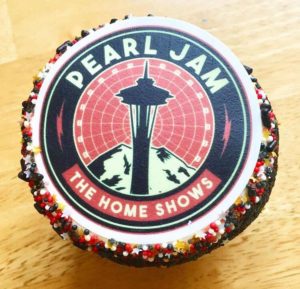 ---
I'm not the kind of fan who waits outside their hotels, because that's not what matters. What matters is going to the shows. It's the music.
---
What's your favorite album?
– That's Vitalogy. I like the style and the variation. And there are some wild lyrics on it that I like. I like the punk in it which is funny because I'm not really into punk. I had Ten and Vs., and then I bought Vitalogy and thought to myself, "Shit, this is weird! I don't think I like this." It is very different but with time it turned out to be the most persistent album that kept on having something new in it, whereas Ten is just Ten. I met a lot of people especially during the late nineties who claimed to love Pearl Jam, and then it turned out they only knew Ten, and perhaps even just a few songs from it. But then you don't really know Pearl Jam. However, Ten is also a great album. It has a great production.
Ten is a great album, but it's as if Vitalogy has an extra layer.
– I think so. And it made me very happy in Seattle night 2 because they played many songs from Vitalogy. They played like 5-6 songs. So I know which bootleg I'm going to get next. That's Seattle night 2.
What's the coolest or greatest experience you've had with Pearl Jam?
– There's not really one. There are many small ones. That's every time Eddie Vedder comes down and shakes my hand. In 2012 he said he recognized everyone on the first row. I waved at him, and then he said "I recognize you too", and then he disappeared. It turned out he had run around the back of the stage and came down to us. There was a woman who jumped in between me and my friend Majbrit and started screaming. You know there's always someone who screams "Aaahhh, EDDIE!", haha. Then he stood in front of us and looked at us as if he was considering what to do. The woman was leaning over me and I'm not very tall. Then he came over and ducked underneath her and shook my hand and then ran off. It's those little things. He does that often and he's really good at it. I also always get a lot of guitar picks from Mike.
I think he recognizes you by now. You were showered with picks in Berlin [2018].
– I got many. I think it was 10-13 picks. They definitely recognize me from the shows, there is no doubt about that. So there is not one great experience… There was one time where Eddie talked about the shirt I was wearing, which was an old tour shirt….
During a show?
– Yes. And they do that. And that's what they've gotten really good at with time. From being very introverted to communicating with people and being a part of the crowd. They have a better understanding of the whole. But I've never met them on the street or anything.
Would you like that? How do you think you would react?
– I don't know. I don't think I would walk over to them because I respect their privacy. I don't really know anything about their private lives so it's possible I'd walk past them without noticing them. I would like to meet them but I don't have a plan on how to do it, and I've never done anything to meet them. It's not really a deep need, because I experience so much positive attention at the shows. What would I say to them? "Your music means a lot to me"? That's my own subjective opinion, and they've heard that a million times, and they can't use that for shit.
Where would you like to see them next time?
– Berlin. It's so easy. And it would be super cool to see them at Royal Arena [new venue in Copenhagen, hint hint Pearl Jam]. I know that Chris Cornell did something at the Royal Theater, and I thought it was amazing that he could do that. I'd like to see Eddie do that. Of course I want them to come back to Denmark, but I wouldn't want them to play at Forum. Of course I'd go anyway, haha. Definitely. Royal Arena is great because it's big but it's not gigantic. And the sound is pretty good too. And it's possible for many people to get a good view.
---
There is a huge difference between the fans. Stone's fans are a little crazy, haha. Mike's fans are more chill. 
---
Let's hope we see them in Copenhagen soon. I'll see you on the rail then.
– Yes, on each our side, haha.
No, I'm on Mike's side too! Aren't you on Mike's side?
– At Roskilde I was on Stone's side. And in 2007 too. And I remember at a later show I just wanted to be on Stone's side, because that's where I was standing at Roskilde, but there was no space. So I had to go to Mike's side and realized there was actually much more space there. And there's more of a party going on there. So it turned out to be a different experience. There is also a huge difference between the fans. Stone's fans are a little crazy, haha. Mike's fans are more chill. Stone's fans are fighting more for his attention. Ed's fans are crazy too, haha.
Does it ever become too much? Can't you ever get too much?
– Pearl Jam? Yes, in periods I don't listen to them and I don't care about private details about their lives, their preferences, where they are or what else they do, because to me Pearl Jam has just become a part of the life I have lived more than them being rock gods. I don't buy posters and I don't collect stuff. Of course I cherish my guitar picks and I own the records, but I'm not the kind of fan who waits outside their hotels, because that's not what matters. What matters is going to the shows.
It's the music.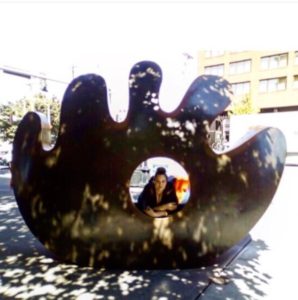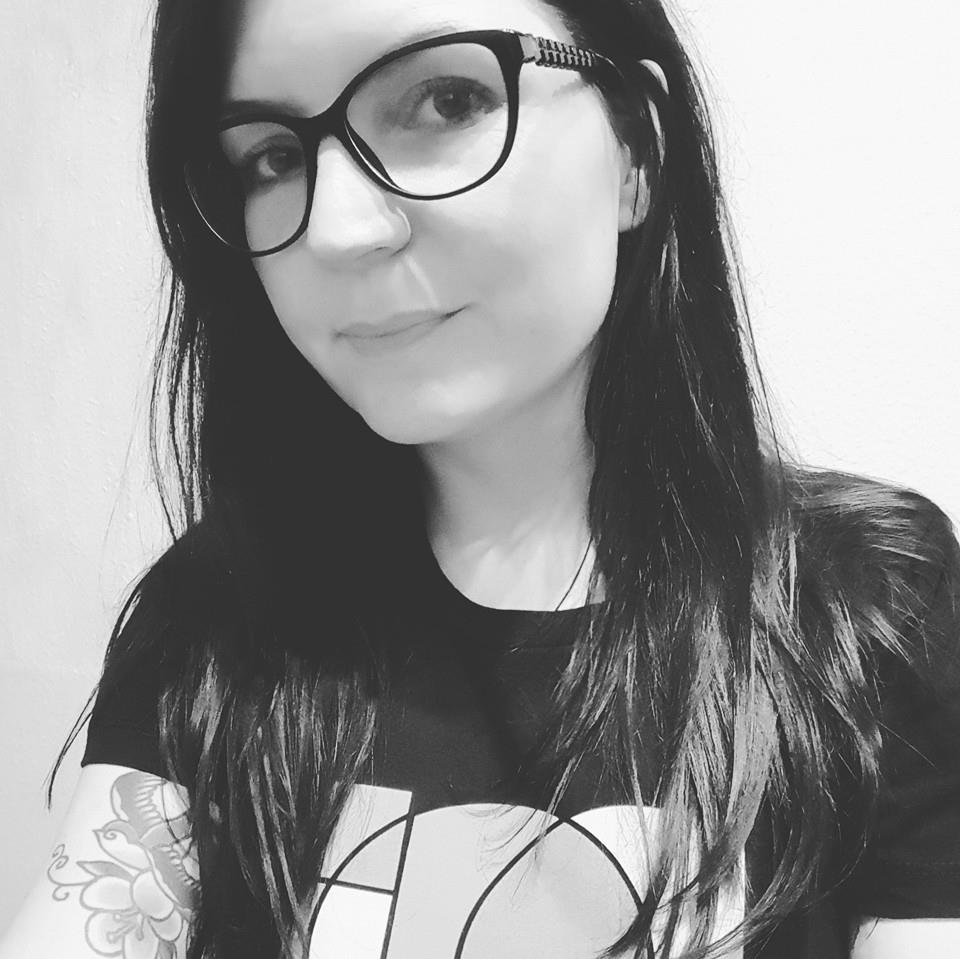 I'm an admin and founding member of the online Pearl Jam fan community, Pearl Jam Nordic.
Fan of PJ since buying Vitalogy in the record shop where I was doing an internship in January 1995. I've seen the band around Europe, USA and South America. Collector of Pearl Jam vinyl, show posters and all that crap.
I'm here to spread the jam and share my love for the best band in the world with anyone who wants to listen.